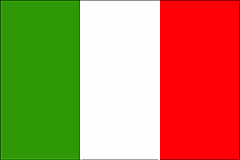 REFERENCES
Statistical data as reported in
Geografia Online
website have been retrieved by international agencies, organizations and publication as next list. Every data is related to last available year.
UN, Demographic Yearbook
UN, Statistical Yearbook
The World Almanac
US Central Intelligence Agency - The World Factbook
UNDP, Human Development Report

Pictures published on
Geografia Online
website are of property of GeografiaOnline.it, except different notation.
To know their term of use contact: